Neat Smart Organization System - Emailing Items
Please Note:
Neat Web App now has ALL of the desktop features, and so much more! You can continue to use this desktop application, however, all new features, improvements, and updates will occur in our Neat web application. Click here to learn more
!
Learn how to email items using the Neat Software by watching the video or following the steps below:
Email items from Neat Software
1. In the Folders pane, navigate to the folder containing the item that you want to email.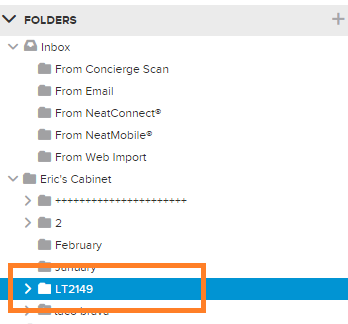 2. Right-click on the item you want to email and select Email.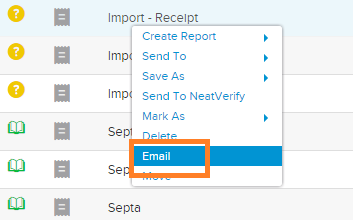 NOTE: You can also email items by clicking the Email icon in the toolbar.

3. A new window opens that allows you to compose a quick email message. Add a recipient's email address, a subject for the email, and an optional message to accompany your emailed item.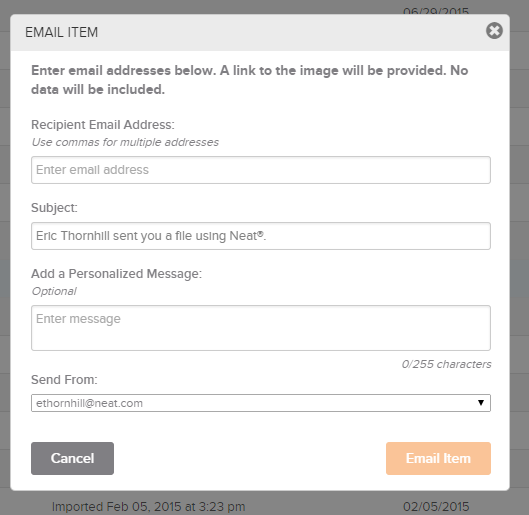 4. Once complete, click the Email Item button to send this email.

---
---