Neat 2.0 FAQ
This is Neat's newest web app and New Neat Experience. The Neat cloud service allows you to add files – or access files – from anywhere!
FAQs
Quick guide to getting started with Neat 2.0
Check out our onboarding checklist to help with getting started.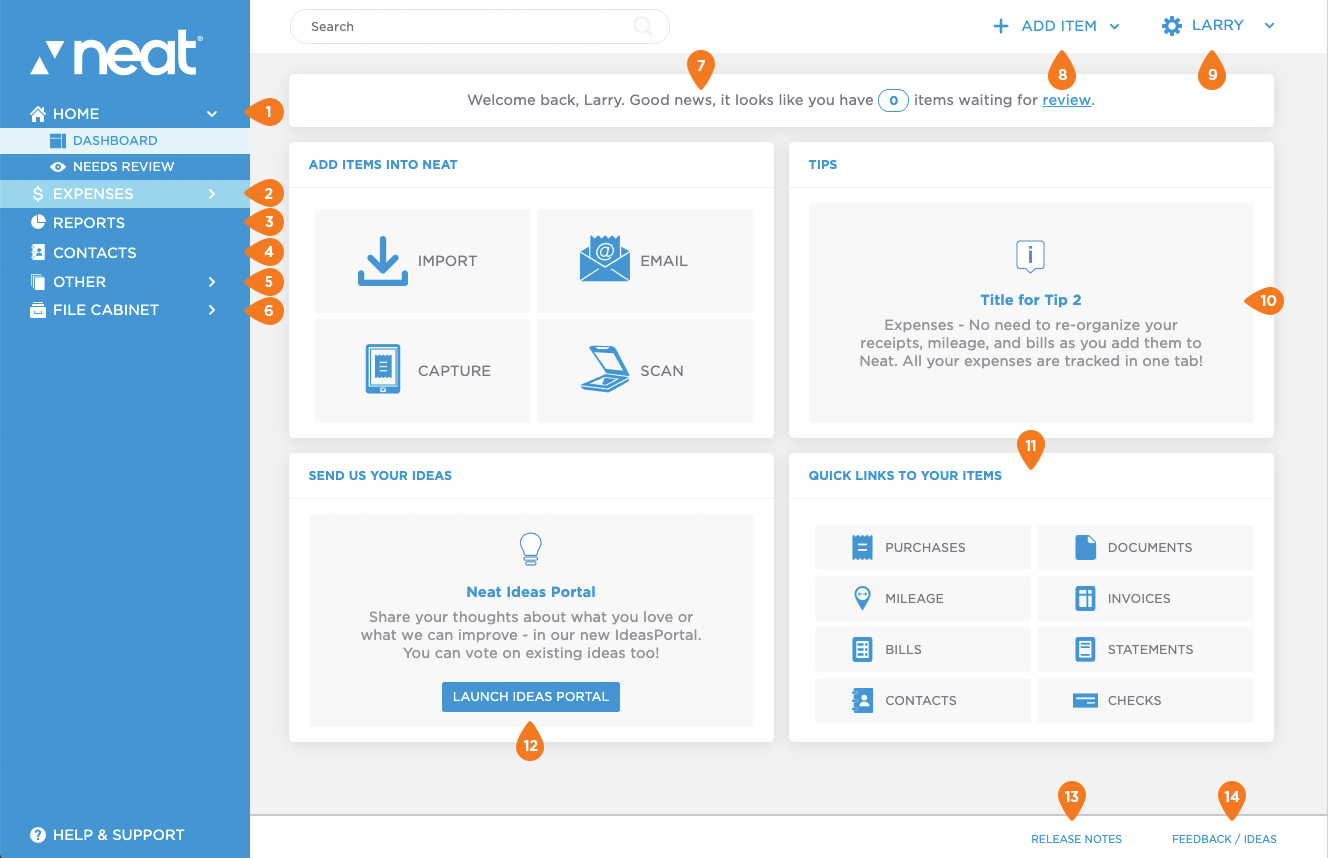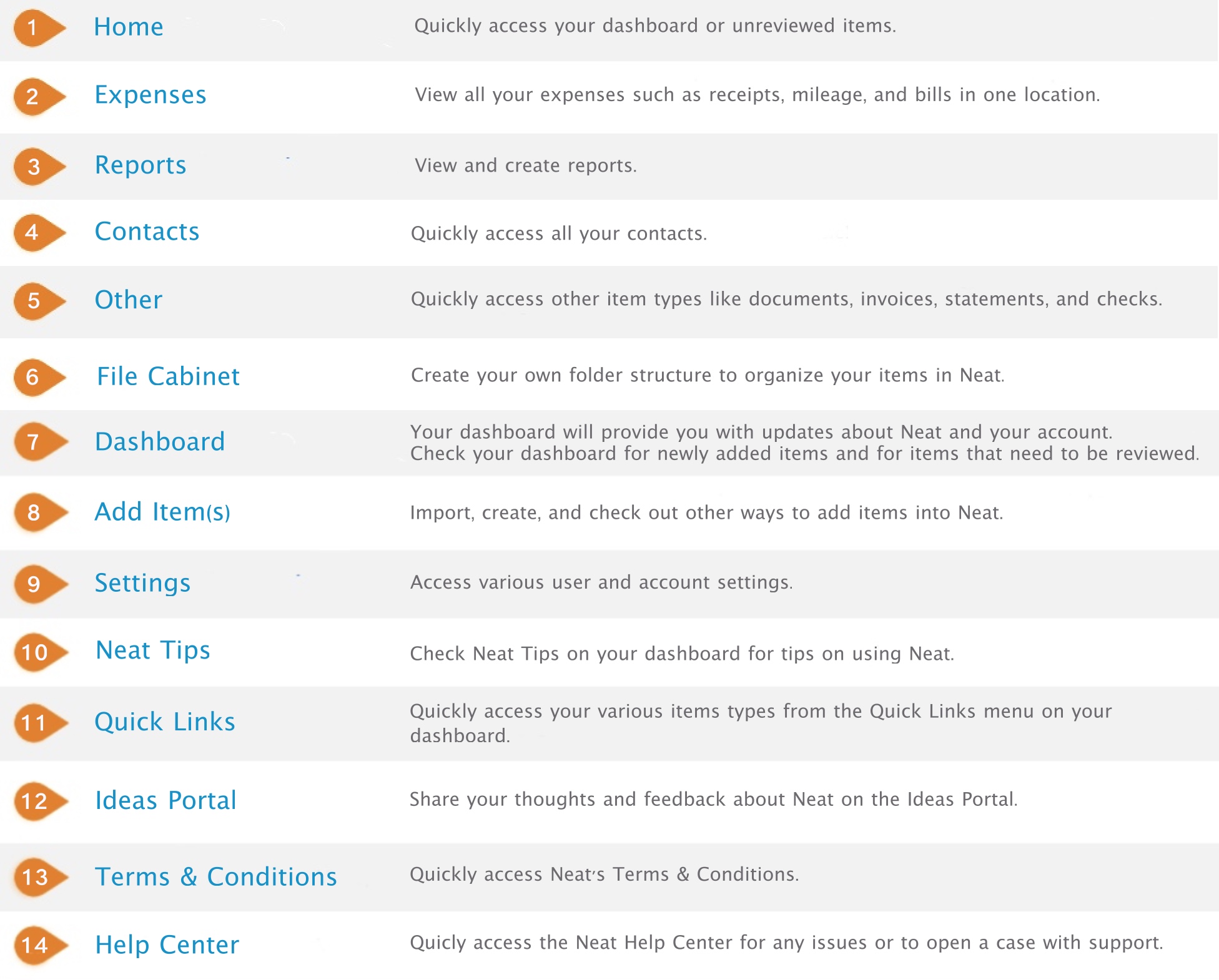 What are the system requirements for Neat 2.0?
Neat 2.0 is a web-based cloud application that can be accessed using a web browser like Chrome, FireFox, Internet Explorer, and Safari. You must have an active Neat Cloud subscription plan ( Lite, Premium,or Business) in order to use Neat 2.0.
How do I login and access the Neat 2.0?
Go to app.neat.com
Enter your existing Neat user name and password credentials.
Please Note: Any data previous stored in Neat Cloud 1.0 or the Neat Smart Organization software will seamlessly and automatically sync to Neat 2.0 when you login!
How do I get my items into Neat 2.0?
There are many ways to get items into Neat 2.0 such as:
How do I provide feedback on the Neat 2.0 web app?
Please visit the Neat Ideas Portal to share your ideas and feedback on the Neat 2.0.
Neat Cloud 1.0 vs. Neat 2.0 Comparison Chart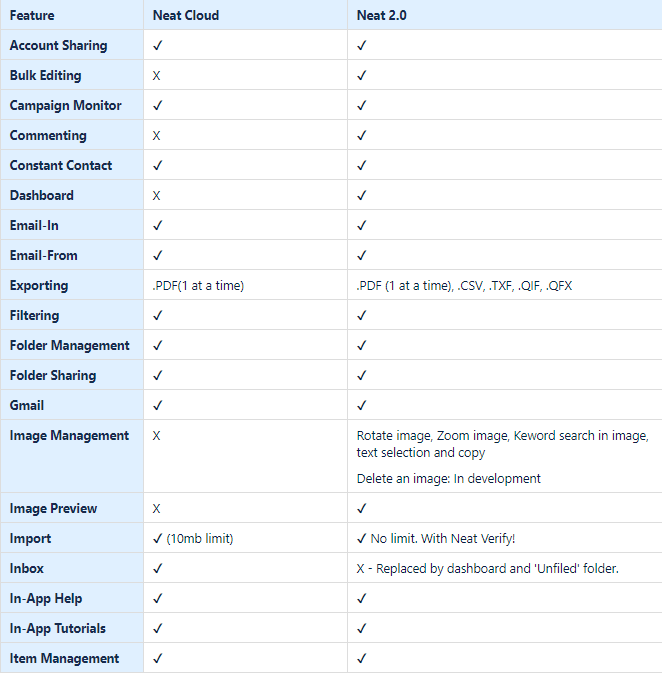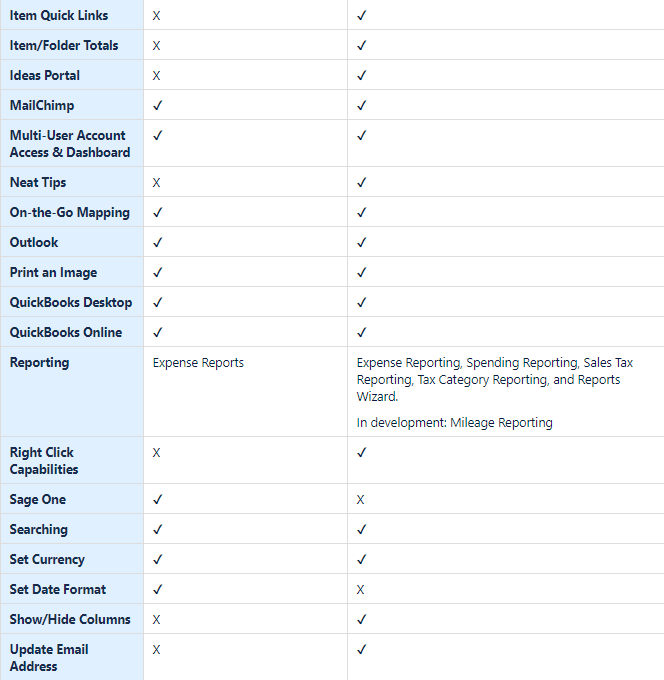 Other FAQs
Settings
Database Management
Integrations
Reporting
Collaborations
Other
---
---