Learn how to reset your NeatConnect to factory settings. The first time you set up your NeatConnect scanner, you will be prompted to login to your Neat account. Once you log in to that account, the scanner will automatically be connected to that account every time you turn it on.
If you need to detach a Neat account from your NeatConnect scanner, to login with a different account, or if you want to wipe the device clean, you will need to do a Factory Reset. Follow the steps below to begin.
Factory Reset
Click the Settings gear in the left corner of the home screen on the touchscreen.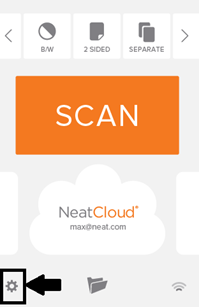 Scroll until you see a section titled System. Under this heading, tap Factory Reset.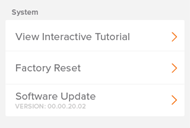 A message box will appear, prompting you to confirm that you want to reset your scanner to the original factory settings. Please note: A factory reset will permanently delete all of your scans, history, accounts, and preferences. Tap Reset to continue.
A message will appear confirming that the factory reset has been completed. Tap OK.
The device will reboot and prompt you to begin the Neat Setup Wizard process.