Account Settings in Neat 2.0
You can access your Account Settings in Neat where you can view or update your account settings.

Please Note: For the following you will need to be logged in to the Neat 2.0 web app.
FAQs
How do I open Account Settings?
Log into Neat and click your name in the top right corner. A drop-down list will appear.
Click Account Settings to display your account options.


Once you are on the Account Settings page, you can view or manage the following options.
How do I check my current subscription?
Check under Subscription Details which displays your current Neat subscription plan (Lite, Premium, or Business). You may upgrade your plan by clicking Upgrade Plan to view and select a new subscription plan.

Where can I manage my subscription plan add-ons?
Add-ons you currently subscribe to such as QuickBooks Desktop and NeatVerify appear under Account Settings. You can also upgrade your plans from here.
The example below shows options for QuickBooks Desktop (Premium and Business plans only) and NeatVerify (Premium and Business plans only). NeatVerify also shows how many unused credits remain for your monthly billing cycle, how many credits you are allocated per month, and the date your next cycle begins which renews your total remaining credits to the monthly allocation.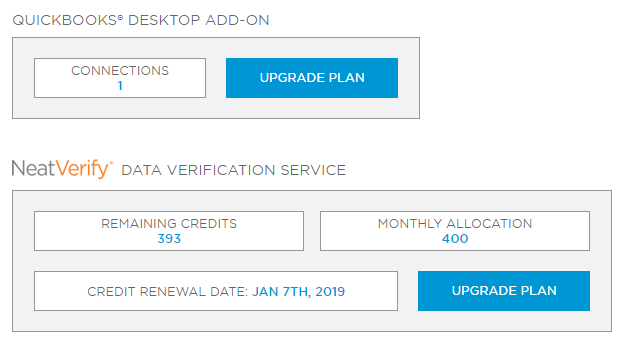 How can I change default settings for my account?
You can select Currency and Mileage options under System Defaults.
Currency provides the option to select either US dollars (USD) or Canadian dollars (CAD). Set is grayed out until you make a change. You must click Set to make the change effective.
Mileage (or Kilometer) rates can be adjusted. Click Set after making your adjustment. You can always go back to the default rate of $0.545 / mile by clicking Reset.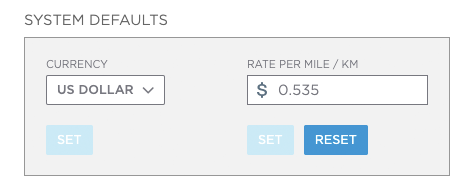 Where do I access billing or contact support?
Choose between links for Manage Billing and Get Support to be redirected to the corresponding pages to manage your billing and account or get in touch with technical support.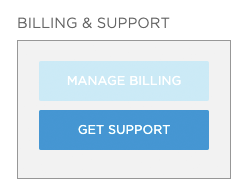 How can I manage my invited users?
You can view status and add notes for any invited users under User Management. Click Invite to add new users. Under Actions you can:
Remove users by clicking the minus sign.
Resend an invitation by clicking the circular arrow.
Edit a user's name and add notes by clicking the pencil icon.
For more information about shared users and managing shared users, please click here.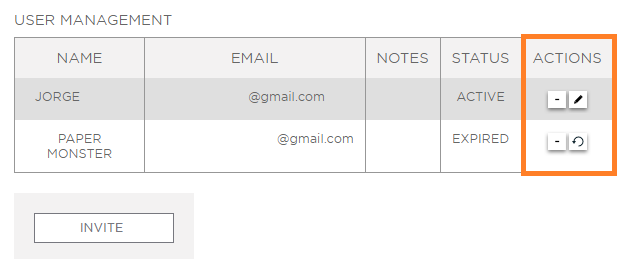 ---
---