Account Partially Set Up
If you are just setting up your Neat account, you may receive a message when signing in that your account was only partially set up. If you receive this message, you have most likely not set a password or security questions for your account, which will prevent you from logging in. If you encounter this message, first check your email for messages from Neat. Look for a message with the subject 'Please verify your Neat Account'.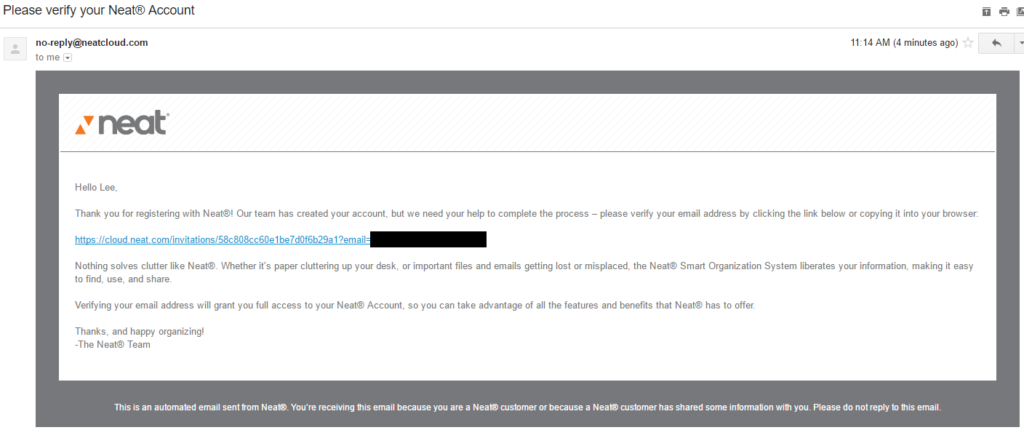 This email will contain a link to assist with completing your account setup. Clicking the link will take you to a page where you can verify your email address, as well as set a password and security questions for your account.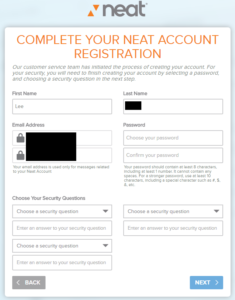 If you are unable to locate the email, you can still complete the setup of your account. Submit a ticket to our
technical support team
. They will be able to set a new password for your account, and will provide instructions to set a new password and security questions.
---
---