I Didn't Authorize this Charge - Terms & Conditions
Help! I have a charge on my account from Neat, but I didn't authorize this charge.
Placing an Order
The Neat Company does not charge your account without your authorization. When you sign up for a Neat Cloud trial or a Neat plan, the Neat Terms & Conditions are presented to you.
The terms & conditions specifically state:
By clicking 'Place Order' you agree to pay any charges listed on your 'Order Review' today. Your Neat software subscription begins on the day of your order (today). You authorize Neat to renew your subscription automatically at the end of the annual (or monthly) subscription term at the rate provided in this order. You also authorize Neat to charge your provided payment method on this order every year (or month) for continued service. You may upgrade, downgrade or cancel your subscription at any time. Refunds for partial month of service are not provided. Upon cancellation, service will terminate at the end of the billing period for that month. Prorated refunds on monthly and yearly subscription plans are not provided.
You must place a check mark in a box stating that you Agree to Neat's Terms of Sales & Privacy Policy before you can proceed with placing an order.

Additionally, you agree to the Credit Card Account Updater Program which is listed in Neat's Terms of Sales.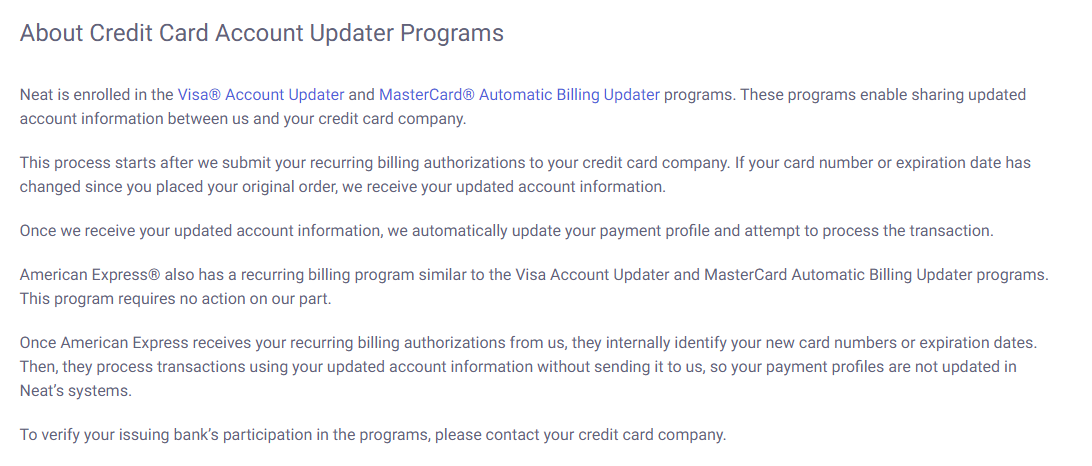 Trials
When placing an order for a trial, you must agree to the same Terms & Conditions listed above and must also select I Agree to complete the order. Additionally, Neat specifically states during check out, that your trial will be billed after the trial.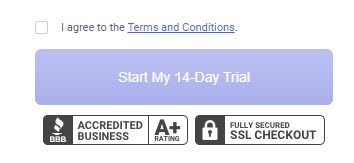 ---
---