Paper is not feeding through the NeatConnect scanner. This is likely due to either a paper jammed in the scanner or a scanner component is out of position and is keeping paper from passing through.
Follow the steps below to clear the paper path and also to check behind the feed roller.
1. First, power off the NeatConnect scanner using the black power button on the back of the device.
2. Next, press the white button on the right side of your scanner. The front of the unit will pop open.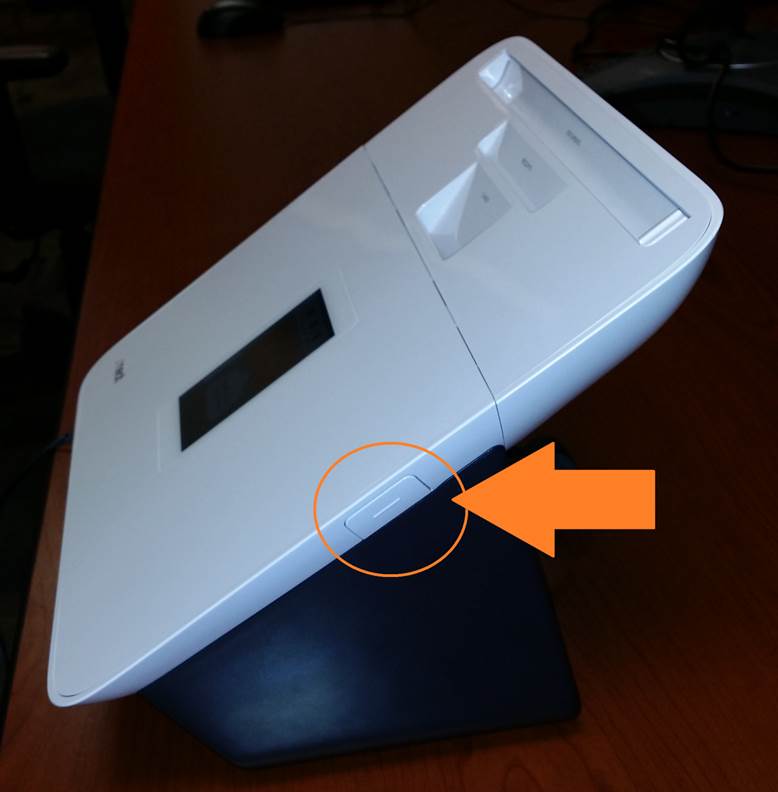 3. On the inside of the front door of the scanner, you'll see there are two clear plastic flaps. In between these flaps you should see a small black piece of plastic sticking out. Tap this piece to make sure it goes in and pops back out.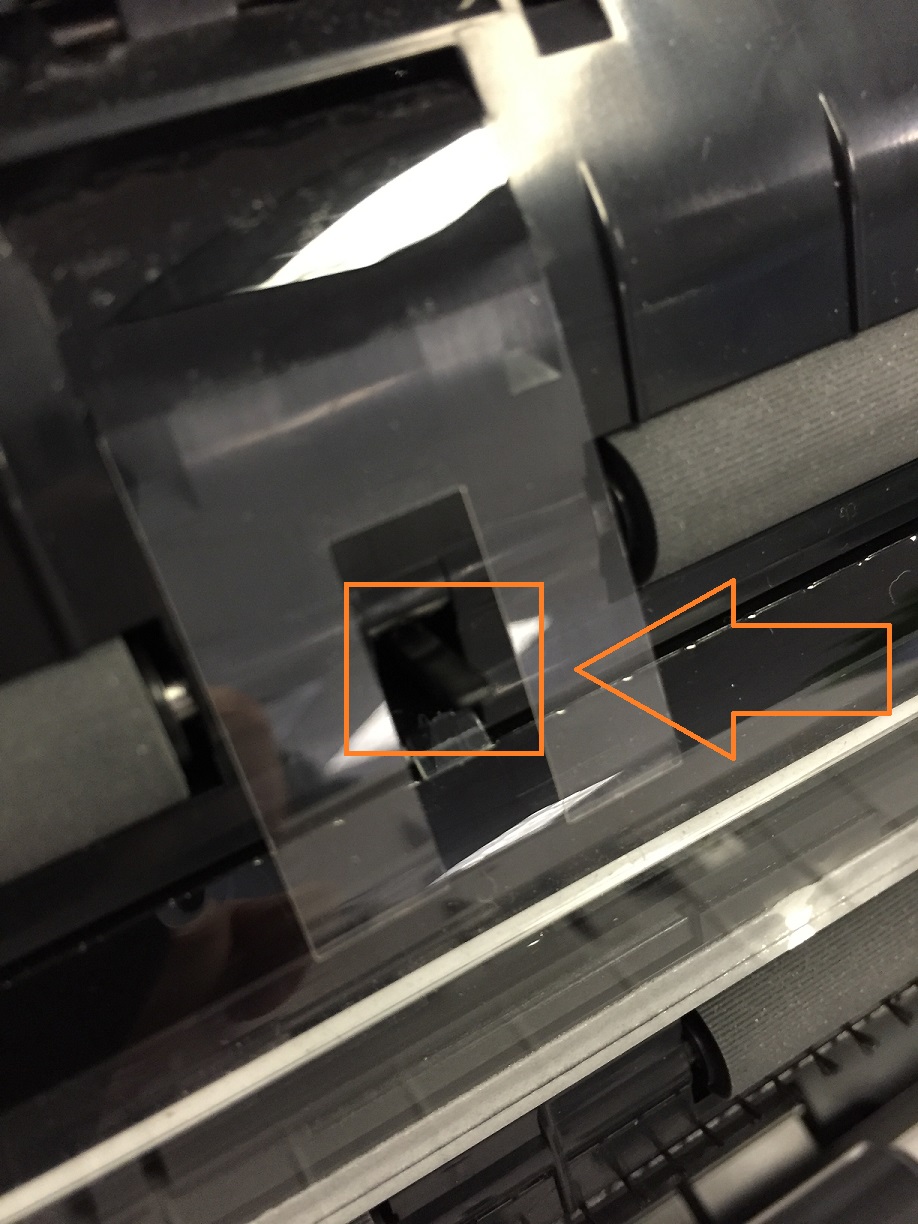 If you do not see the small black plastic piece between these two clear flaps, it may be stuck inside the scanner. Please try using a paper clip or utility screwdriver to gently poke inside the opening between these flaps to try to free the piece if necessary.
4. On the other side you'll see a metal bar, in the center of which is a black plastic piece with two rubber flaps. Nudge this piece to the left and you'll see it lifts up.
5. Turn the large rubber roller behind the flaps with your finger to make sure nothing is caught there. The wheel will only spin in one direction. See if it spins in both directions. It should only spin downwards. If it spins in both directions the roller is not completely in place. (See step 6 to correct that.) Once done, put the flaps back down into place.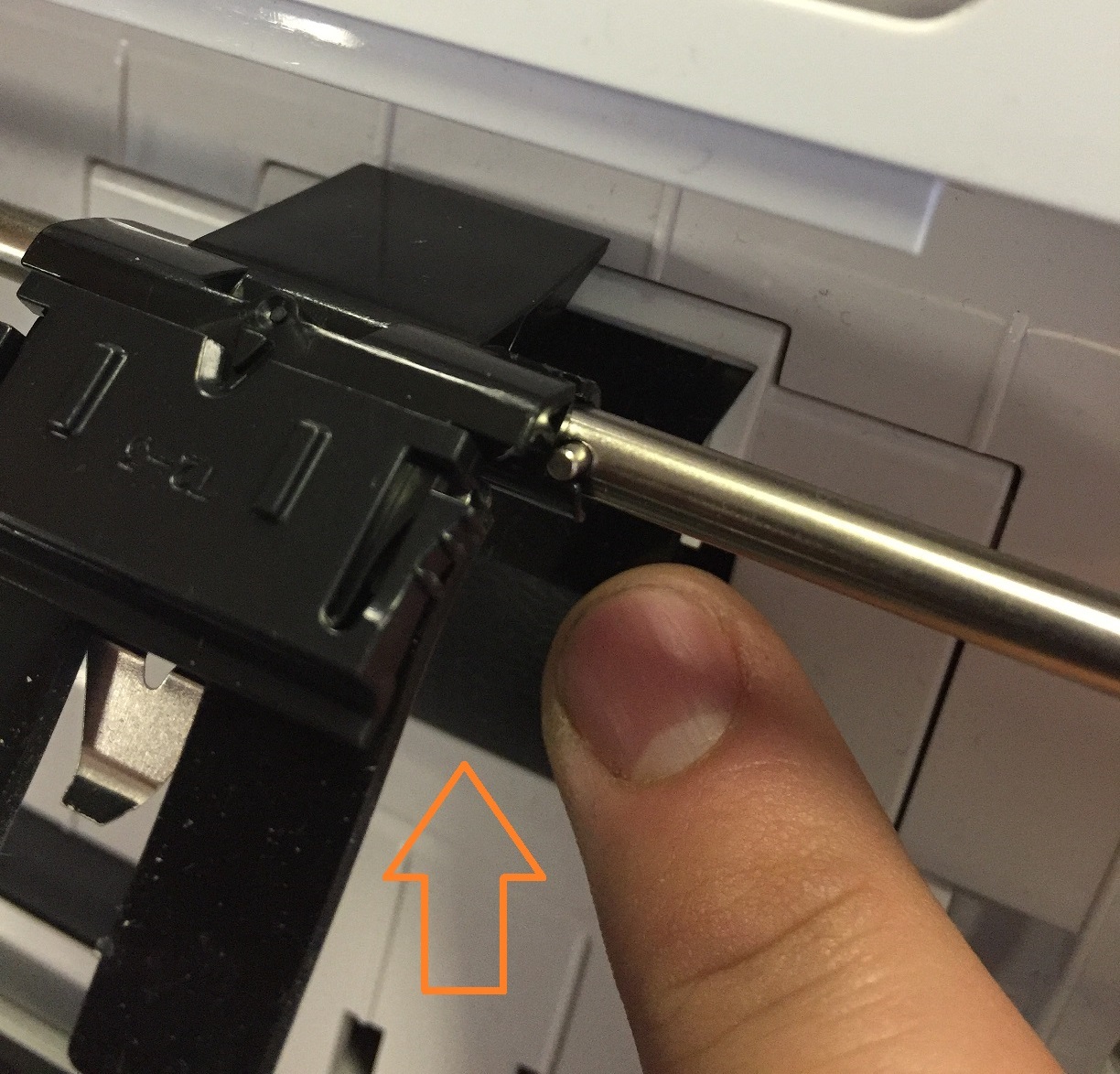 6. If a receipt or small paper got stuck in or behind the roller, you can access it by removing the cover that fits around the roller. First, squeeze the two tabs at the bottom of the cover and then pull down to remove it.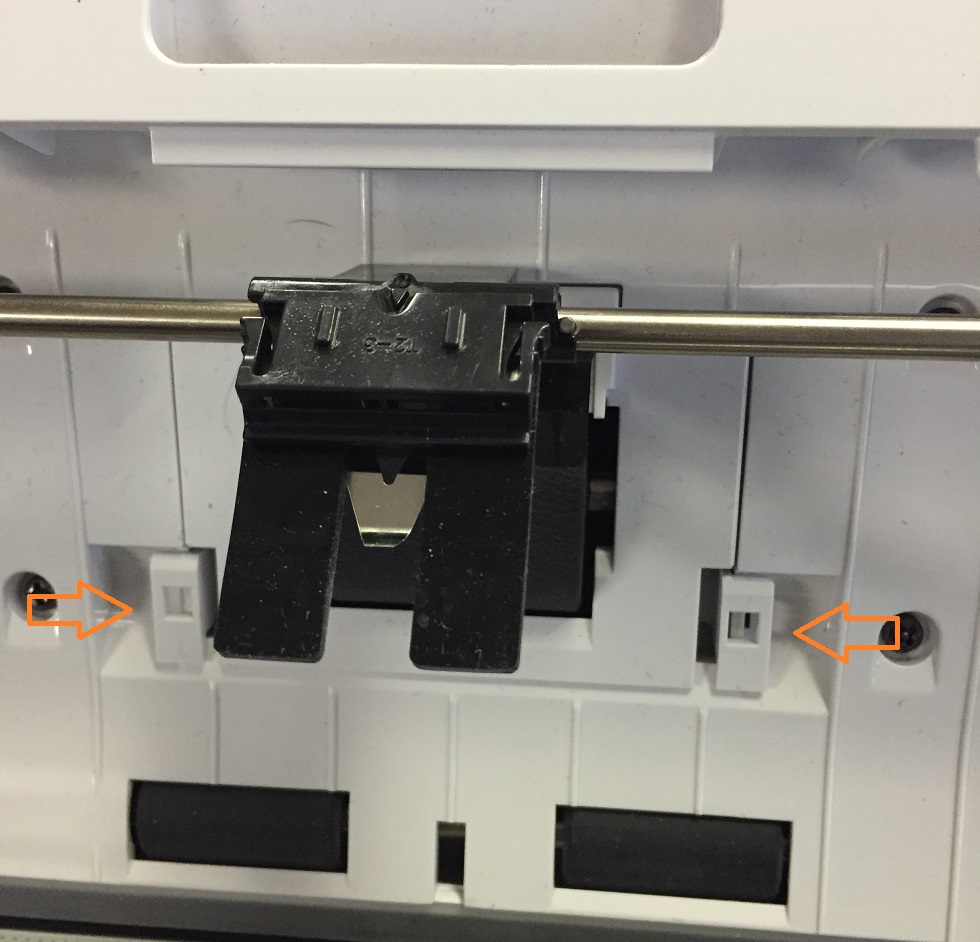 7a. Slide the roller to the right and pay attention to the grooves cut into the metal shaft that runs through the roller. You will need to line up the grooves with the black plastic area that holds it in place in order to remove it. Once removed, look for any paper that may have gotten caught behind the roller.
7b.***NOTE the grooves in the removed roller. When putting it back in position the groove cut into the left end must be rotated until it fits all the way to the left on the connecting shaft
8. When finished, close the front of the scanner and try scanning another item. The paper should feed with no problems.