Note: Any metadata (customized categories, notes & etc) will not export to your files. Only the image will be exported
1. Before starting the export process, create a folder on your Desktop, called Neat Exports. This will help in keeping your data organized.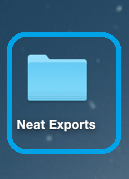 2. The easiest way to export to PDF is to simply drag and drop a folder or specific item(s) from Neat onto your desktop or directly into a folder of your choice (the Neat Exports folder)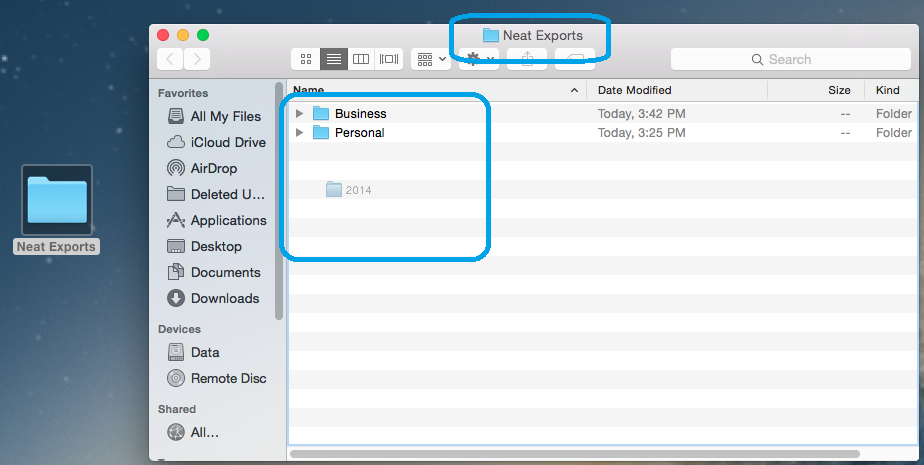 3. It will create a folder on your desktop with all of the items in the folder as PDFs. Any sub-folders will be included, along with the files in the sub-folders. Do that for each of your parent folders until all of your data has been exported.