Neat Mobile - Item Stuck Processing
On occasion, you may not see items scanned using the mobile app as soon as expected.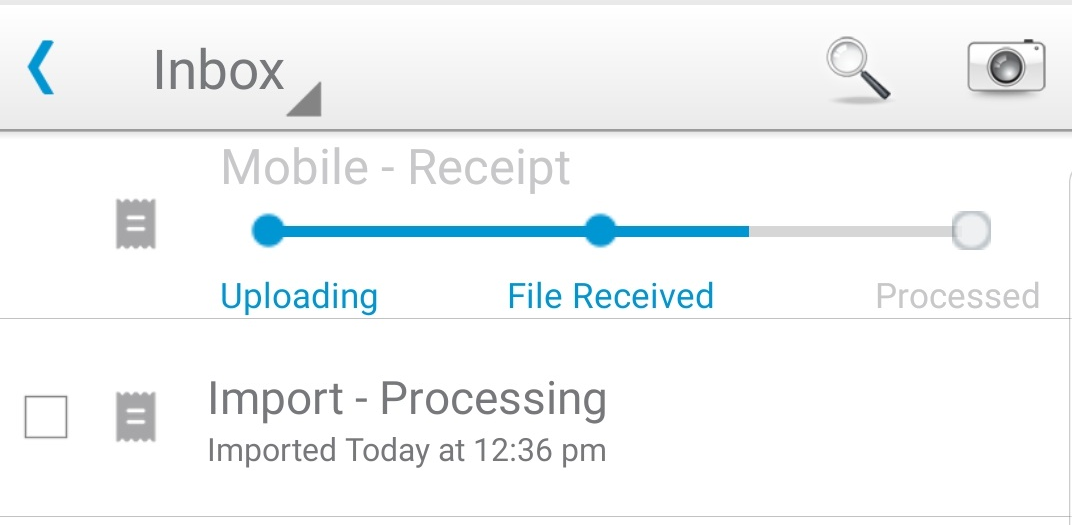 The items may show in the app as "Processing…This may take a few minutes". This is a completely normal message that will appear every time you scan from the mobile app. However, if the item does not show up in Neat Cloud Service after 30 minutes there may be a problem. If the message on your phone is shaded light gray or says "Pending upload to Neat Cloud Service..." you may not have a strong enough signal to transfer the data.

Because the mobile app depends on having a stable internet connection to function properly you'll want to confirm that your phone is not in airplane mode and has a stable connection and a strong signal for data transfer.
Check your Wi-Fi Settings
You may have turned on the option to Only upload over Wi-Fi within the mobile app. This option prevents sending data to Neat Cloud Service if you do not have a Wi-Fi connection in order to avoid charges your mobile data plan. You may turn this feature off to send data using your mobile data plan but you may incur additional charges on your mobile service plan.
Press the arrow icon in the top left of the Neat Mobile App window to go to Settings.

Press "Settings" in the app menu.

Press "Modify" to access Scan Settings. 

You can toggle the option for Only upload over Wi-Fi on or off.
Upload your Item Again
This procedure requires that you are on version 2.4.4 or newer of the Neat Mobile App.  To verify your version, go to the Settings menu as described above and check the version number at the bottom of the screen as shown here: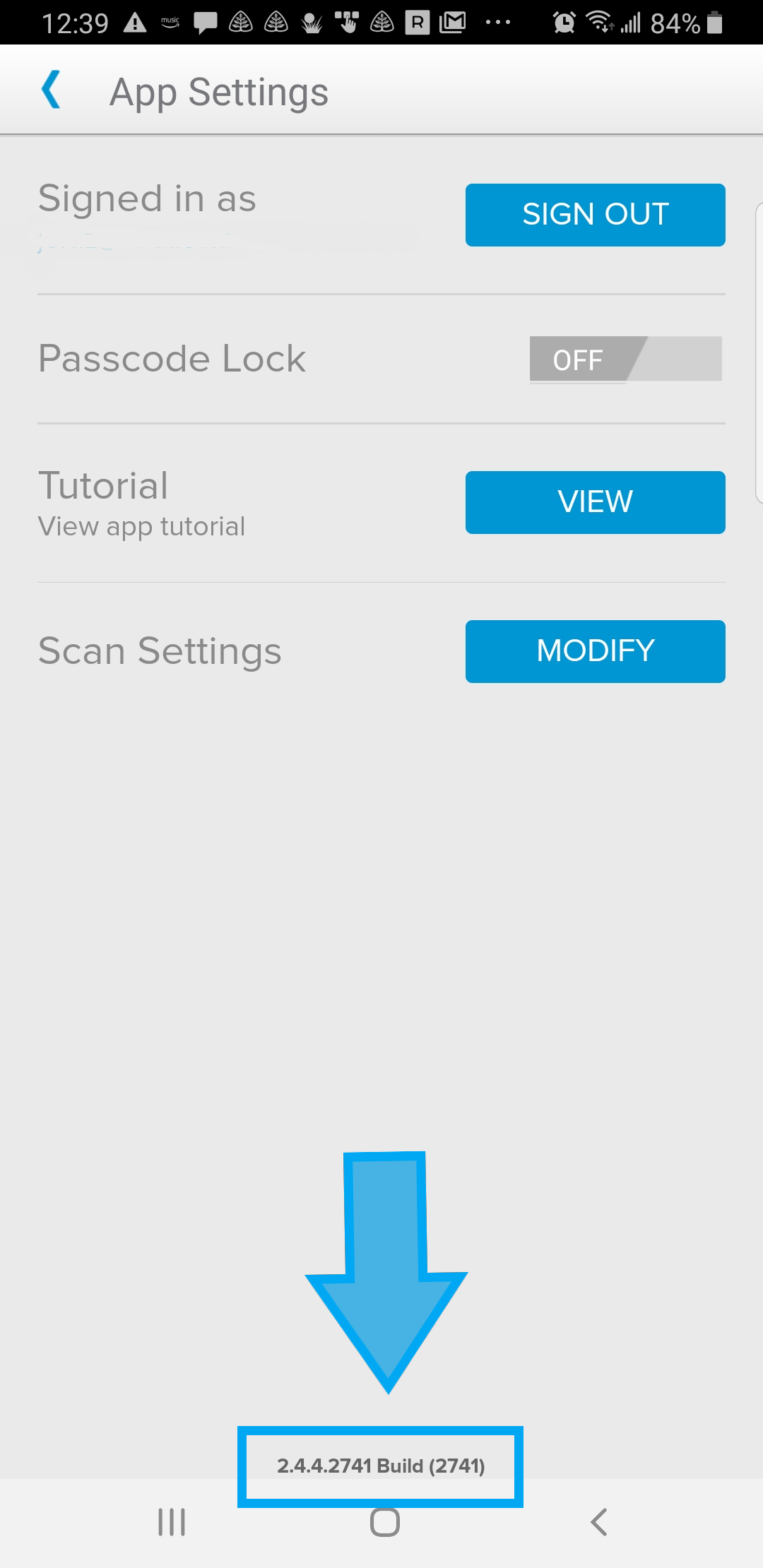 Long press (2 seconds) directly on the item that is stuck uploading or processing to open the diagnostics screen. 

Press Upload Again to try resending your item to Neat cloud for processing. 
If the issue persists, try the following to collect more information for technical support.
While viewing the diagnostics screen, scroll down the page to view more information and look for Item ID (shown below) or Upload ID.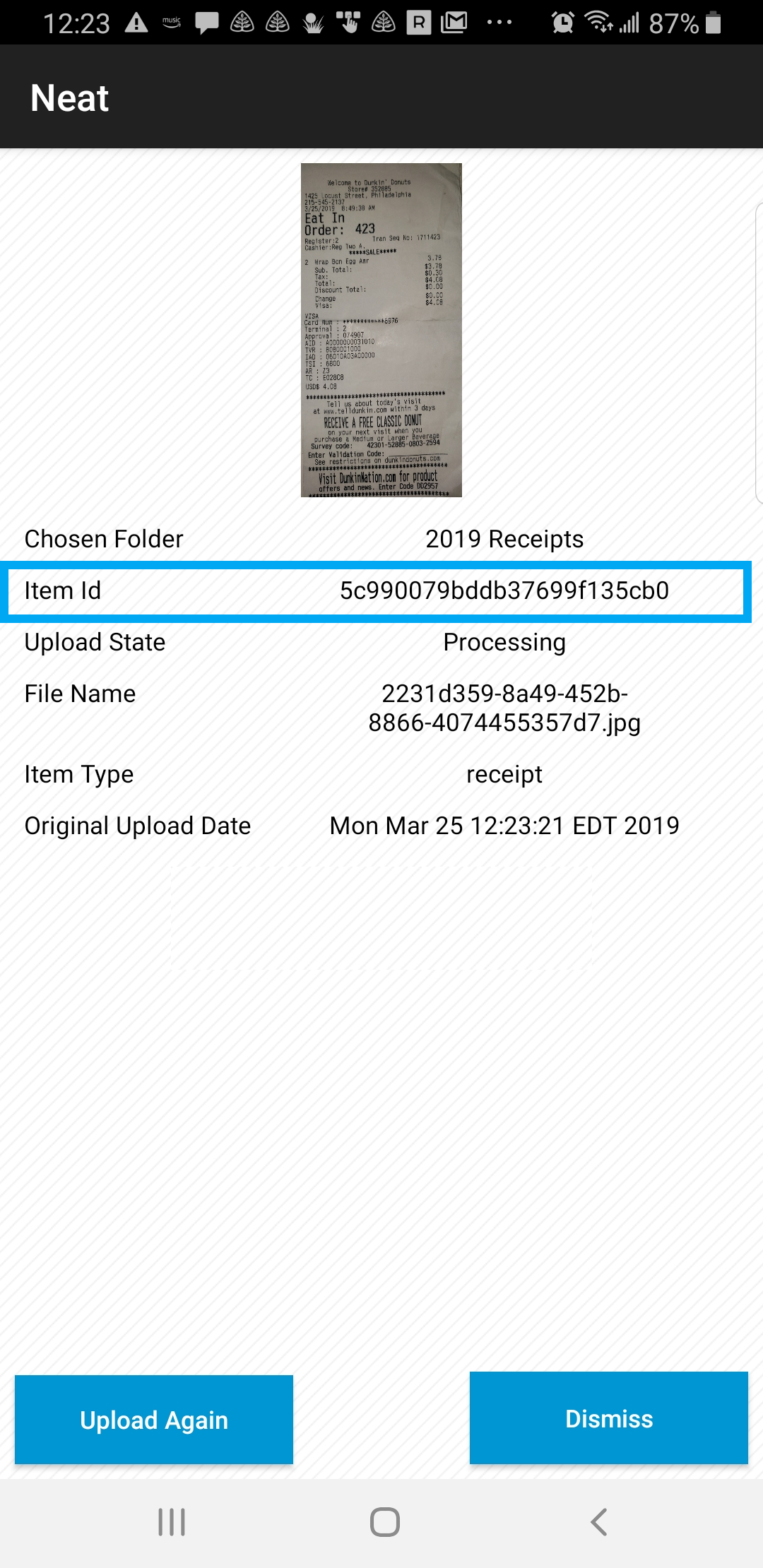 Take a screenshot with your device and provide it to technical support to aid in troubleshooting the problem.
---
---